Here is a little known fact: I wear slippers a LOT. I work from home, so slippers are my preferred footwear. Every year for Christmas I ask for a new pair of slippers. It's like a running joke with my mom. She got me a great pair this year...sad thing is that they just didn't hold up. I guess I was wearing them a lot more than I normally do! So my errand this past weekend was to run out to a store and pick up a new pair so my footsies wouldn't get cold.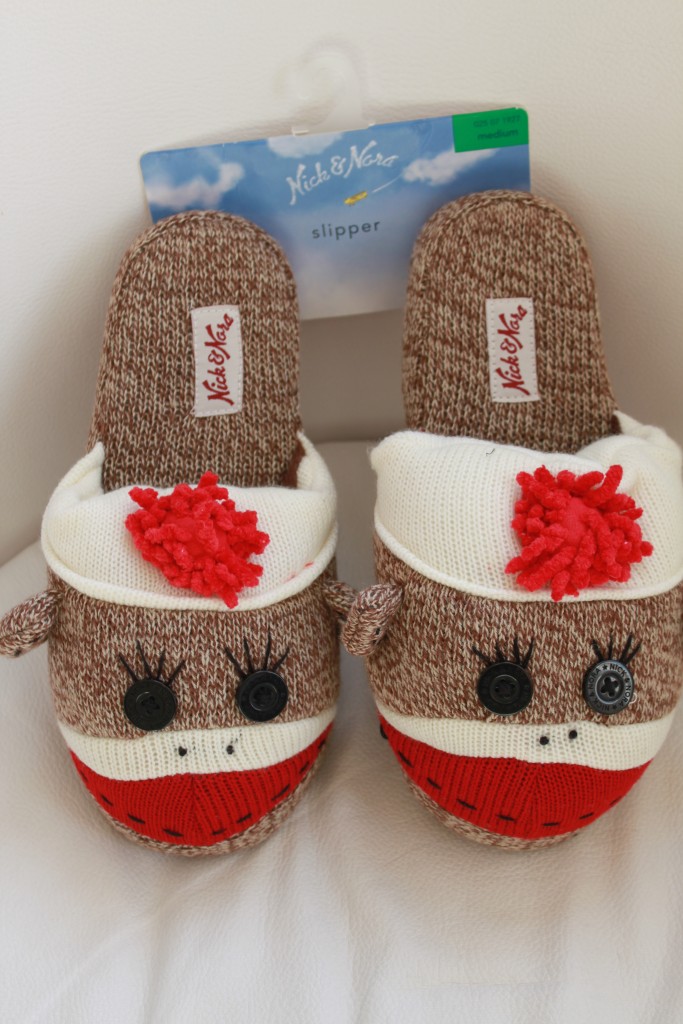 I ended up buying this adorable pair of
Nick & Nora Monkey Slippers at Target
. I'd put a link to them here...but for some reason I can't find them online. I do see them online for like $25 elsewhere...but I believe
I only paid $13 for them at Target
. So definitely check
Target
for the best deal on them!
img