One thing I love about Cameron Diaz is her effortless style. She always looks so put together and makes it look so easy to look so great. I thought it would be fun to put together a look similar to what Cameron was wearing to a recent Las Vegas press event.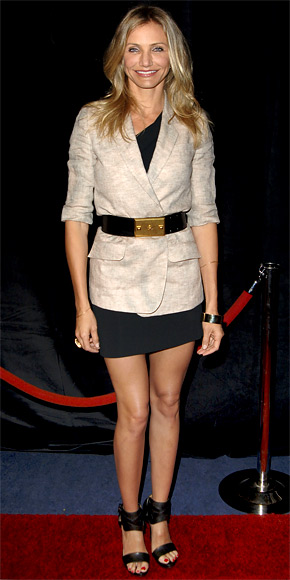 Not all of have the money to buy designer pieces like those in Hollywood...but there really are great items out there that when paired properly make up a great celebrity inspired look. Check out Snapshot Fashion's look that was put together on the cheap...and makes you look utterly chic!
Dress Like A Celebrity
by
snapshotfashion
featuring
leather sandals
Make sure you scroll over top of the items listed above to see where you can find them.
img