Ever since the "Royal Wedding" Pippa Middleton has been getting a lot of attention for her sense of style. I gotta admit, she always looks great! Usually dressed in a very casual chic wardrobe, Pippa's look is very classic and pulled together but with a hint of young and fun in there too. Being the sister of a princess she can't just walk around looking like she doesn't care about herself.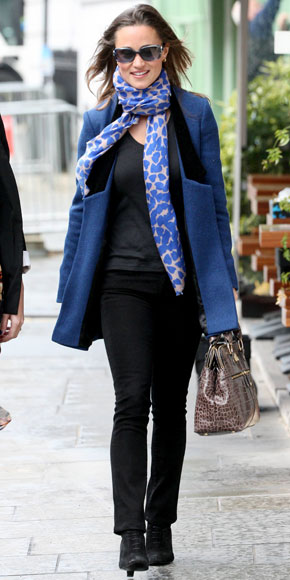 What I adore about Pippa's every day style is that it is so easy to replicate. Here is Snapshot Fashion's affordable version of an outfit she recently wore to her London office.
Would you wear this outfit? Who do you think is more fashionable...Pippa or Kate?
img