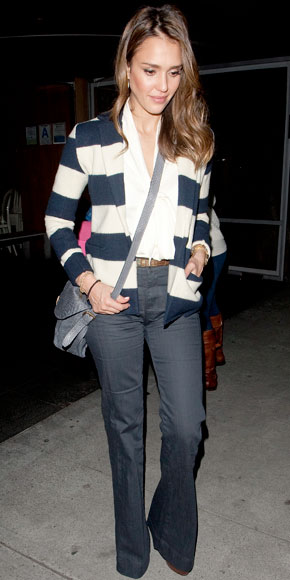 So the truth of the matter is that I remember Jessica Alba for her style way more than her movies (I'll be lucky if I can rattle off three movies she has ever been in). She always looks so pulled together and casually chic. Here she is dressed as simple as can be...yet cute as a button while going out to dinner with friends.
I thought it would be fun to put a very
affordable
version of her outfit together. This really is such an easy work for anyone to wear...and appropriate for just about any occasion.
What do you think of Jessica's look? Will you be attempting to wear my knock off version???