Printed pants are everywhere this season. It's instantly dresses up any look, adding some flair to casual jeans or slacks. I have to admit, I only have one pair of printed pants...which are a few years old. But I do know what I'll pick up the next time I go shopping.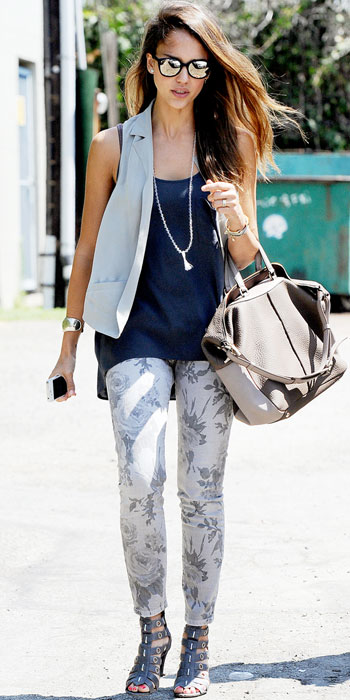 I love looking at Jessica Alba for casual look inspiration. Here she is just walking around town in floral printed denim. This look is so simple, right? But she layers on some flowy pieces and amazing shoes and she looks so chic. I love it!
Check out some of my favorite printed pants out there right now. I think even Jessica would approve:
What do you think of this trend? Is it a must have for you? Or are you so sick of seeing it?