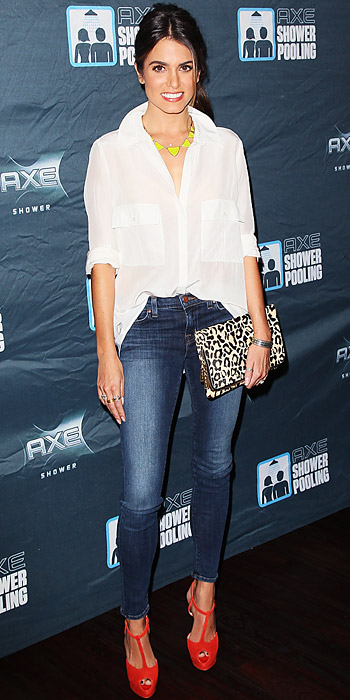 Nikki Reed recently hosted an event in L.A. in this casual look. I have to admit, I love it! Who would have thought a white blouse and jeans would look so fantastic? She just adds some pops of color and animal print...and it brings something that is so simple to a whole new level.
Snapshot Fashion put a similar look together for you to try---
What do you think of this look? Will you be trying it?
img