Now that my seasonal allergies have subsided I feel as though I can appreciate floral print a little bit more. I came across this stunning photo of Scarlett Johansson at Comic-Con, and I had to share it with you. This bright and bold Versace sheath dress she has on is so beautiful! Typically I'm not a huge fan of florals...at least not pastel florals (bleh!). It's just a little too cute for me. But bright and bold florals are perfection! The intense colors really elevates the entire look...don't you think?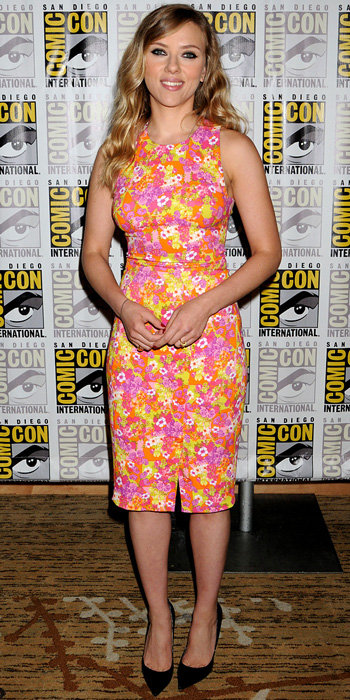 Since most of us can't afford Versace, I wanted to show you some affordable options so you can give this trend a try!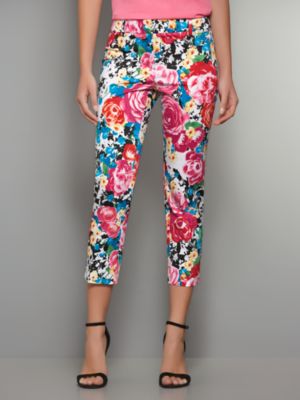 Today is rather gloomy here in NYC, so wearing a punch of color like this is so necessary! It instantly boosts your mood. This really is such an easy trend to wear. Bright and bold floral prints look universally flattering on any shape, any size, any skin tone. You don't have to be a hippie to embrace your inner flower child!
From floral dresses to accessories with flower prints, how will you wear this trend???