I absolutely love polka dots. They are such a huge trend right now. Actually...I feel weird calling them a "trend" because were they ever actually out of style? This print has been the must have look for so many people...for
so many
years! My absolute favorite way it is worn is on a dress. Polka dots have that vintage feel that make a simple dress look so classic and chic.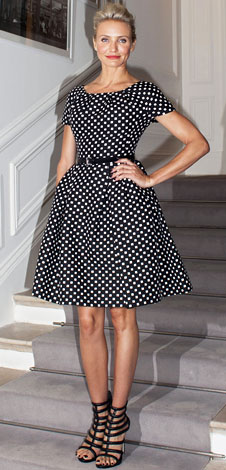 Cameron Diaz wore a beautiful black and white Christian Dior dress while in Paris for Couture Fashion Week. Don't you just love this look on her? I mean, if she wore this exact dress in a solid color she would still look pretty...but trust me when I say that we wouldn't be making a big fuss over her look. The polka dots are the star of this look. Beautiful Cameron...beautiful!
Now, not many of us can afford to wear a Christian Dior dress...but there are so many affordable options out there that all of us can deck out our closet in spots!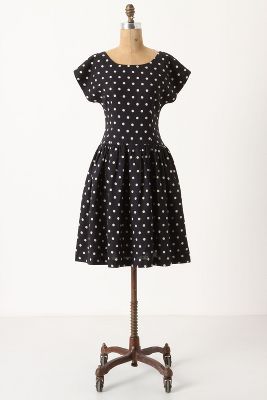 Will you be wearing a polka dot dress any time soon???