With weather like this, sometimes you need something on your arms. Jackets and cardigans are often too heaving for the humid weather of June...but going outside sleeveless (especially in the mornings) is a little chilly.
What's a girl to do???
I suggest wearing a
kimono
. They are so light and airy, and give you that extra layer you need when the temperature is below 70 degrees...and they are so on trend right now. Here are a few of my favorites---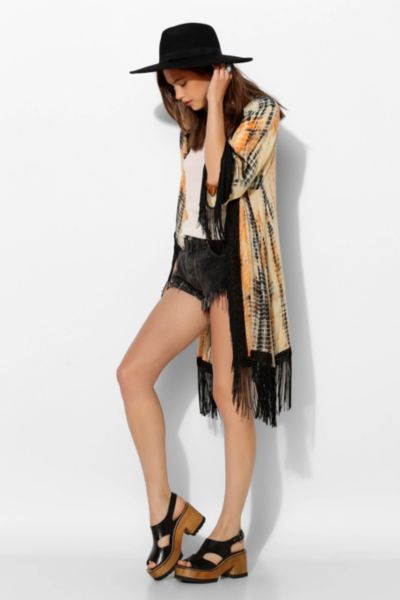 How do you like your kimono? Long? Short? Full of fringe?